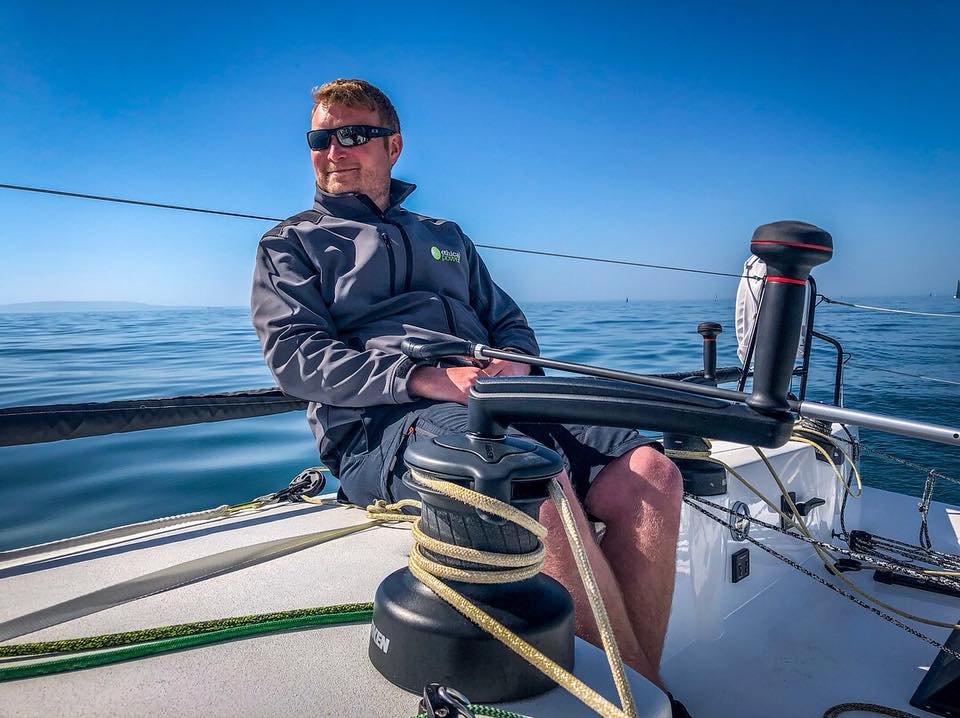 How is that some of us sail and race all our lives, yet the results barely change throughout our racing careers? While others can breeze into the sport and learn the ropes so quickly? Tom Kneen very much falls into the latter category. Humble and mild-mannered on the outside, there must be a steel core in there somewhere because in his mid-twenties he set up a renewable energy business that today employs more than 40 people.
Tom says he was in the right place at the right time. I think there's probably a bit more to it than that. When you learn about his rapid progress in the offshore racing world, you start to understand why Tom is so well acquainted with success. Now Tom grew up in Plymouth, and as a boy he used to watch boats finish the Rolex Fastnet Race.
Many years later and now working hard in London, he decided he wanted to have a crack at the iconic race, so in 2014 he bought an Elan 350 cruiser/racer called Sunrise.....
There's another exclusive interview with Tom at www.sailjuice.com, where he talks about which sails to choose for a big offshore race, and when to use them...